Or extraordinarily vulnerable?
Yet another close, ugly win. This time it was on the road against a worthy opponent. One that, according to Bob Knight, was just as athletic and talented as the Jayhawks.
"You'd hate to get all existential about it, but sometimes the universe just doesn't make sense.

Who could watch No. 1 Kansas beat Texas A&M 59-54 Monday and not come away questioning destiny (or something like that)? Did Kansas deserve to win? Did Texas A&M deserve to lose? What is justice? Is it really better to give than to receive? What is the meaning of life?

Or maybe you ask a simpler question: How on earth did Kansas win that game?"
I do like the way this team keeps its head and wins tough games. But why are they all so tough? So
muddy
.
"Billy Tubbs (former Oklahoma coach) told me one time, 'Over the course of a season, you gotta play some close games, but you don't wanna play too many.' Because for whatever reason, he feels like they all balance out at the end. . .

"Because when you play so many close games," Self said, "it does take a grind on your team."
Never mind that the mention of Billy Tubbs giving Self advice sent shivers up my spine. But, at what point do we start dropping these games? Will the ugly games and the pressure of having won so many in a row, plus trying to knock off six opponents in a row hurt us in the tourney?
My only hope, other than winning some pretty games that don't require us to dig so damn deep every night, is that we drop one. 16-0 sounds sweet, so maybe it can be in the finals of the Big XII tourney.
Or maybe it's hubris to start talking about needing a loss. But, I'd like to see some change of dynamic to let the pressure off - blow out the steam.
Down to brass tacks, the bad:
Sherron's performance
Rebounding
Outside Shooting
The good:
Free throws
Turnovers
Aldrich's shot blocking
In a week that saw Syracuse and Nova go down, I'll take this win. Winning ugly at College Station is nothing to apologize for.
I'm just starting to worry if we know how to win any other way.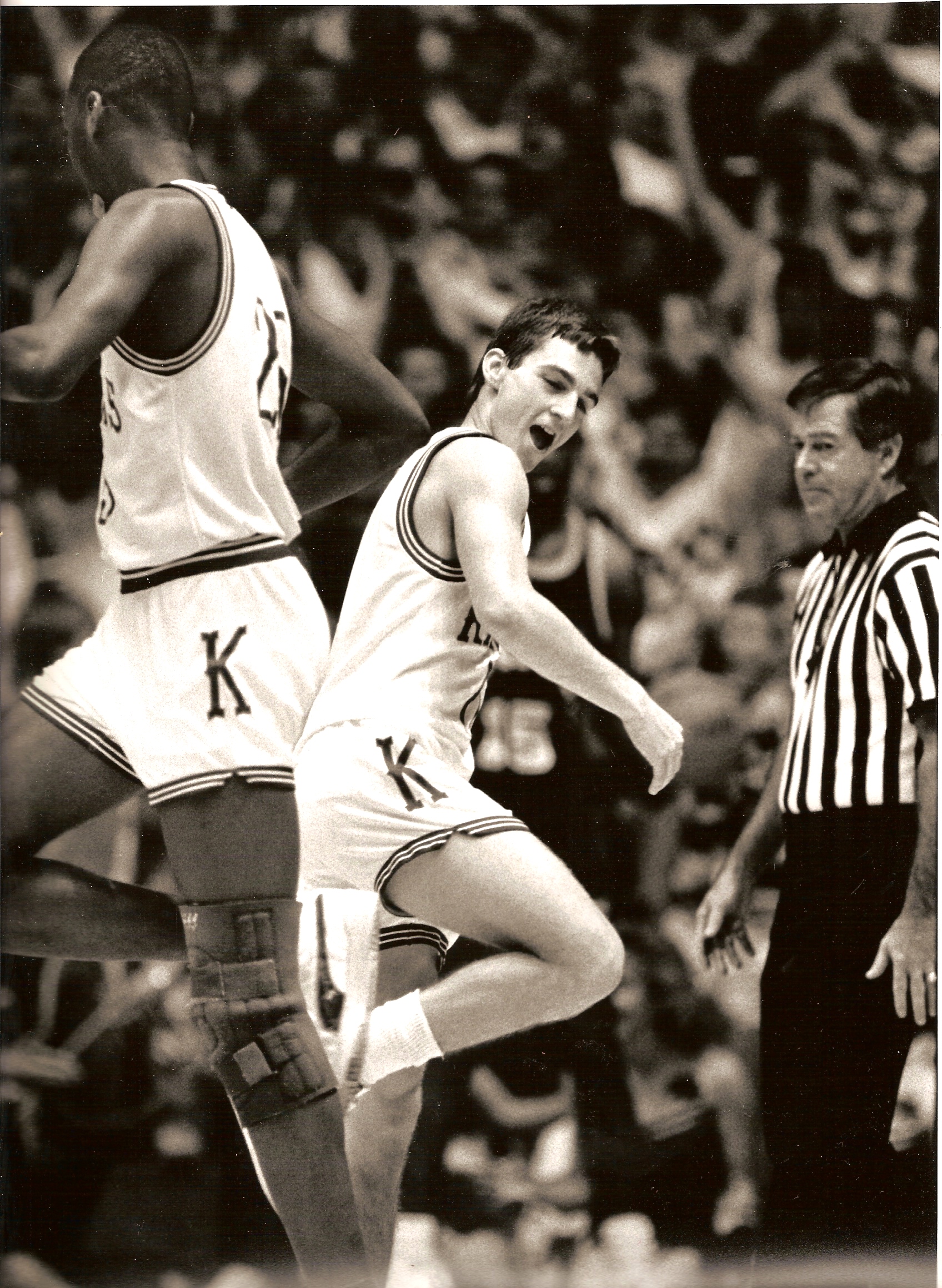 "There is a reason why Kansas is who they are. They find ways to win games like that. They're better than I thought. Our league is good and they're 11-0. I don't know if anyone can beat them." - Turg